Helping develop strategies to best suit the needs of their clients
Call, eMail or Fill Out The Form
Need A Wills and Estates Lawyer?
Last Will And Testament
Through a Last Will and Testament, a person directs how he or she wishes his or her assets to be distributed upon their death. The Will is a legal document which only comes into effect upon a person's death, and in which the Testator directs how his or her property will be distributed, thus, given the Testator the control of determining who will inherit and what. Another very important benefit of a Last Will and Testament, is that it directs who will manage/handle property that is to be inherited by a minor thru the Will, thus, the Testator gains the ability to designate someone of trust who will assume this role. Equally important for parents of minor children, through the Will, the parent may designate who he or she wishes to have custody of their minor child in the event of their death while the children are still minors and the other parent is unable or unavailable to assume/retain custody.
Living Will
Through a Living Will, also known as a Health Care Directive, a person is able provide instructions as to his or her medical care in advance, to be followed in the event the person is unable to make those decisions at a later time. In addition, in a Living Will, the person may designate a person of trust to make decisions regarding his or her medical care and/or treatment, once the person is unable to make the same.
Estate Planning
Upon a person's death, there are at least two types of taxes that come into play as a result of this death, Inheritance and Estate tax. Estate Planning seeks to minimize the exposure some of a person's estate to the estate tax, which is determined by the size of the wealth upon death. At Menar and Menar, we are experience in working with our client to determine whether Estate Planning is appropriate and in finding different options that best suit our client's needs as well as their preferences.
Trusts
Trusts is a legal entity into which the person creating the Trust, known as the Settlor or Grantor, transfer title of property, to be managed by a person of a Trustee for the benefit of a beneficiary. There is a wide range of Trusts for a wide range of purposes, from Irrevocable to Revocable, and those in which the Grantor retains control of the assets and those in which the Grantor renounces control of the assets. Two important situations in which Trusts are used are for Estate Planning purposes, thus in an effort to minimize Estate tax liability, for Probate avoidance purposes, or to provide for a disabled child/family member while protecting the government benefits.
Estate Administration
Upon a person's death, his or her Last Will and Testament must be filed with the Court to begin the process of distributing his or her assets in accordance with the Last Will and Testament, that process is called Probate, while Estate Administration is the process of settling the debts for which the responsible and distributing the assets as determined by the person's Last Will and Testament or how directed by intestacy laws.
Powers of Attorney
A Power of Attorney is a legal document by which a person grants another the authority to act on his or her behalf. A Power of Attorney might be general, thus, for any and all purposes, or Limited, for one specific purpose and/or transaction.
Wills Contests Litigation
Upon a person's passing and submission of the Last Will and Testament, there sometimes arises the need to challenge or defend said Will in Court. At Menar and Menar, we are experienced in helping our client in determining if such a challenge is warranted or in finding strategies in defending the same.
Guardianship
Guardianship is the mechanism by which a person assumes legal authority to act on behalf of another, a ward, and to care for the ward's personal and property interests. Common examples of a Guardianship is a parent assuming legal authority over an adult-aged child, and of a child assuming legal authority over an elderly parent.
​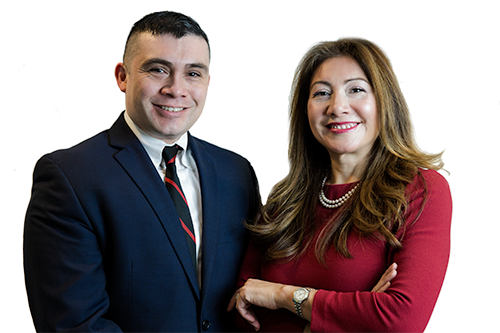 Attorneys At Law
Admitted In NY & NJ
Nosotros hablamos español​